ROSE FESTIVAL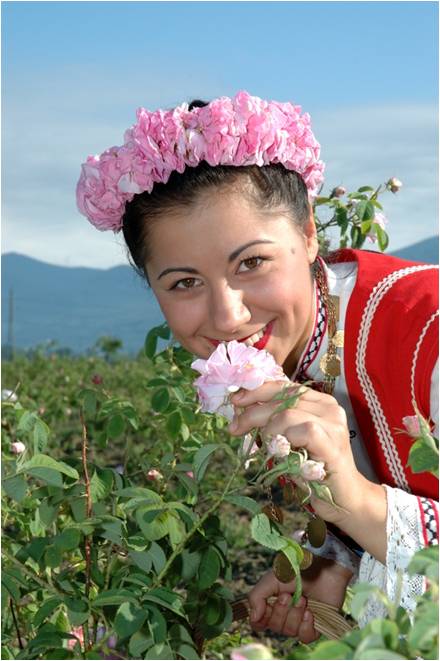 In the middle of May, when the sense of smell of the oil-bearing rose sweep away over the Rose valley, it's a pleasure for us to meet You and plunge in Rose damascene's magic.
Rose picking (meeting with bread and salt – an ancient Bulgarian stile; rose picking in the rose fields);
Representative modern and authentic distillery of roses
Testing of rose and other ethereal oils; tasting the Bulgarian cheese cake, jam of roses and rose liquor. For guests – rose oil gift.
Having lunch and a program from all over Bulgarian folklore areas on request.
This program is realizing in the period of blossoming of the oil-bearing roses from 20 of May to 15 of June. This plan is offering all the time in the year with visiting of rose gardens, without rose picking.
You can choose to visit cultural and historical sight-seeing from www.rose-travel.com
Rose Travel suggests hotels accommodation in best hotels in Kazanlak on lowest prices.